Chiropractic Care
Chiropractic care focuses on subluxations, which are misalignments of the spine, affecting proper motion in the spine and putting pressure on the nervous system. Our job is to find those issues through our exam and our X-rays, and give an adjustment to address those misalignments, and take pressure off the nerves.
We specialize in pediatric and pregnancy care, but everyone can benefit from chiropractic care.
Our team
is here to help you achieve pain relief and meet your health goals.
How We Help You
In addition to helping you feel better, chiropractic helps your spine move better, improving function and structure. If we find poor structure, we address it, to help your body function at its highest potential. We meet people where they are, whatever care looks like for them, because not every patient needs an extensive care plan.
If your issue is more intense, visits will be more frequent in the acute stage, and transition to fewer visits as the problem improves.
Conditions We Address
Chiropractic care helps with conditions like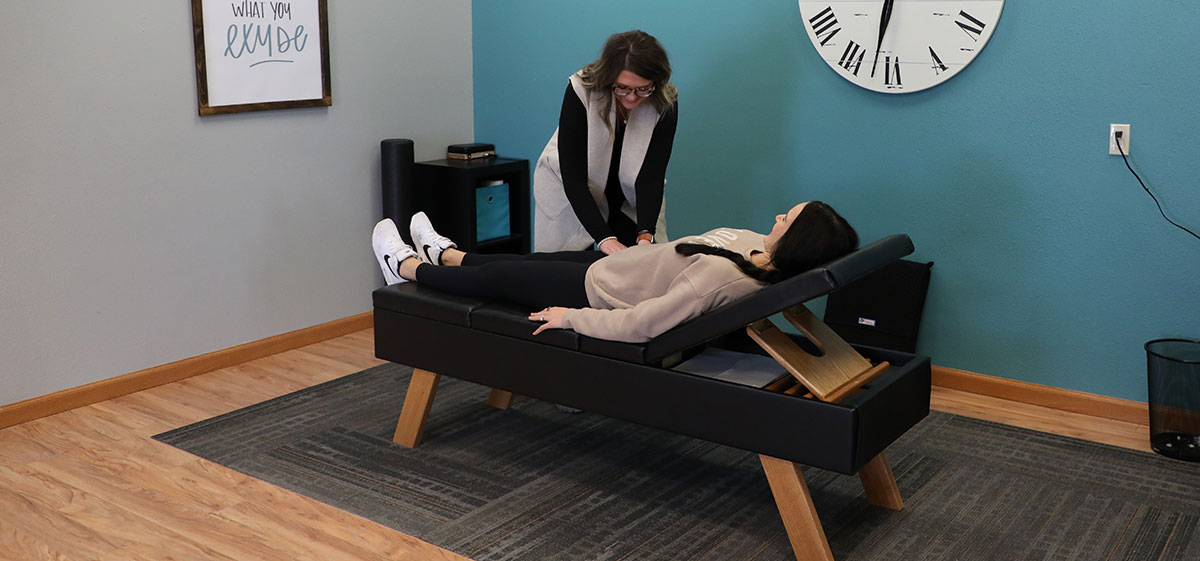 Tools and Techniques
At Fargo Moorhead Chiropractic and Wellness, we primarily use Diversified, the most widely used technique, Thompson Drop Table, and the Activator® tool. We may also use the Theragun. Dr. Courtney has additional certifications in the Webster Technique for pregnancy and Craniosacral Therapy. We may use a combination of therapies to give you the best results.
For patients with concerns about manual adjustments and the popping and cracking sounds (from air in the joints) which may accompany them, we do a lot of Activator adjusting. The tool is a low-force adjustment method, which can be set to the level appropriate for the patient. This makes it an excellent tool for children, seniors, and everyone in between.
Start Your Journey
Chiropractic is a journey to better health and wellness for all ages. Schedule an appointment today and get started.
CONTACT US


Chiropractic Care | (701) 850-8089