Meet the Team at Fargo Moorhead Chiropractic and Wellness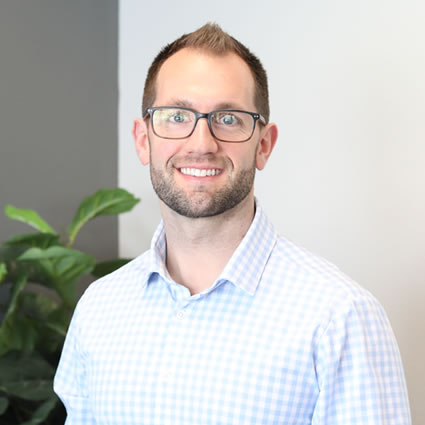 Chiropractor Seth Lunneborg D.C.
Dr. Seth Lunneborg is a native of the Fargo area. He grew up on a farm in Milnor, ND, where he spent most of his time riding horses and racing around on dirt bikes. During high school, he played football and basketball and did track. After a football injury, Dr. Seth began seeing a chiropractor, who helped him tremendously, and that's ultimately what led him down the path of chiropractic.
Education Is Part of Care
After graduation from Milnor High School, Dr. Seth enrolled in North Dakota State University's Exercise Science program. After three years, he moved to the Twin Cities to pursue his chiropractic dream. He earned his Doctor of Chiropractic degree from Northwestern Health Sciences University in 2016. After three years working elsewhere, he returned to Fargo to start his own practice.
Dr. Seth loves educating his patients about chiropractic and how to lead a healthier lifestyle through chiropractic care, nutrition, and exercise. He has experience taking care of people of all ages, from just a few hours after birth, up to 97 years old!
He is skilled in many manual adjusting techniques, such as Diversified, Thompson, and Motion Palpation. He is also trained in Activator® Protocol, an instrument-assisted technique.
Outside the Office
In his free time, you can find Dr. Seth working out, spending time outdoors, watching sports, spending time with family and friends, or hanging out on the farm back in Milnor. Seth married his high school sweetheart, Kasie, in 2016. Seth, Kasie, and their three kids, Brooks, Raegan, and Makenna, currently reside in Moorhead. They also have a Goldendoodle named Kora, and a Golden Retriever named Bella. They feel blessed to serve the surrounding communities they grew up in that served them so well.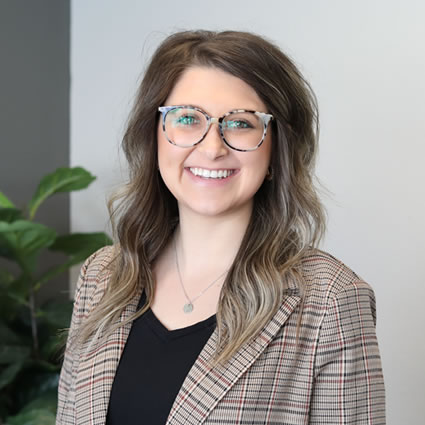 Chiropractor Courtney Schneider D.C.
Dr. Courtney grew up in Bismarck, ND. At an early age, she was diagnosed with scoliosis, began seeing a chiropractor, and quickly fell in love with the profession. This led her to pursue a career in chiropractic.
After graduating from high school, Dr. Courtney earned a Bachelor's Degree in Kinesiology from the University of North Dakota (Sioux yeah yeah). She joined the Fargo Moorhead Chiropractic and Wellness team at the end of Summer 2021 as an intern, and then achieved her Doctor of Chiropractic from Northwestern Health Sciences University.
Through her schooling, Dr. Courtney developed a growing interest in the mom and baby world of chiropractic. She looks forward to caring for families, especially pediatric patients, and offering prenatal and postnatal chiropractic.
In her free time, Dr. Courtney enjoys practicing yoga, reading, and spending time with her boyfriend, Zach, and cat, Maverick. She is an avid shopper and loves a good deal!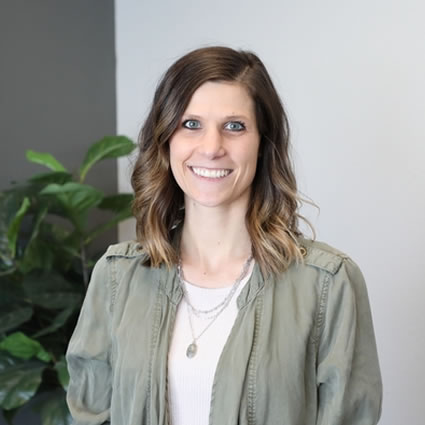 Office Coordinator Kasie Lunneborg
Kasie has played a major role at Fargo Moorhead Chiropractic and Wellness since she and Dr. Seth started the practice in 2019. She takes care of the day-to-day tasks, the accounting, and pretty much everything to ensure the doors stay open.
Kasie is a CPA, and also works for the firm CLA based in Minneapolis. Kasie and Dr. Seth currently reside in Moorhead, MN with their kids, Brooks, Raegan, and Makenna. In her free time, she enjoys spending time with family and friends, crafting, and chasing their kids around.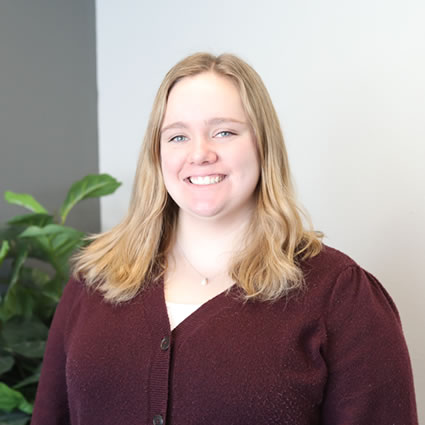 Community Outreach/Front Desk Coordinator
Megan Neubeck
Megan grew up in Moorhead, MN and graduated from Moorhead High School (Go Spuds!). She then attended North Dakota State University where she met her husband, Devin. Megan started seeing a chiropractor for low back pain and headaches while in college. After seeking care and falling in love with what chiropractic can do for people, she decided to start working as a chiropractic assistant where she took over many roles in the clinic such as receptionist, marketing director, insurance, and clinic management.
Megan is the friendly voice that you hear on the phone and she is also the first person that will greet you with a friendly smile when you walk in the door!
In her free time, Megan enjoys watching movies, playing piano, and spending time with friends and family. Megan looks forward to meeting and getting to know patients!

Meet the Team at Fargo Moorhead Chiropractic and Wellness | (701) 850-8089